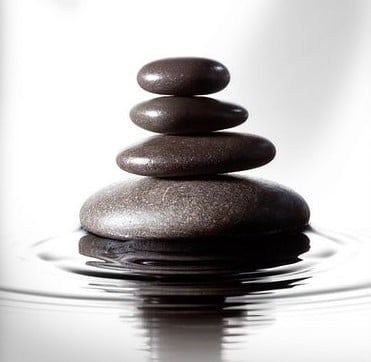 Welcome to my psychoeducation page where I have included links to resources to help you better understand various mental health conditions. I hope the following information will help you, or someone you know, feel more in control. Find out what to expect and what you can do to improve your condition.
Anti-Depressants
Mind has a list which provides detailed information on all antidepressants currently available in the UK. Please follow the links to find detailed information about the drug in the official Patient Information Leaflet (PIL). I urge you to read the leaflet as not only does it tell you how to use the drug but it is always wise to check how other drugs interact with your drug, as this can sometimes cause serious side effects. You will also find what the possible side effects of your drug are and if you do experience side effects the link to report them is on the page.
www.mind.org.uk/information-support/antidepressants A-Z
Depression
The Black Dog books.

It was Winston Churchill who popularized the phrase Black Dog to describe the bouts of depression he experienced for much of his life. Matthew Johnstone, a sufferer himself, has written and illustrated this moving and uplifting insight into what it is like to have a Black Dog as a companion and how he learned to tame it and bring it to heel.

www.amazon.co.uk/Had-Black
-Dog-Matthew-Johnstone/
Living with a Black Dog speaks directly to the carer and offers practical and sometimes tongue-in-cheek tips on helping the depression sufferer.
www.amazon.co.uk/Living-Black-Dog-Matthew-Johnstone/
The Inflamed Mind
Professor Edward Bullmore reveals the breakthrough new science on the link between mental depression and physical inflammation. He explains how and why mental disorders can have their roots in the immune system and explores a whole new way of looking at how mind, brain and body all work together in a sometimes misguided effort to help us survive in a hostile world.
www.amazon.co.uk/Inflamed-Mind-radical-approach-depression/
Gut Health
Gut
Our gut is as important as our brain or heart, yet we know very little about how it works and many of us are too embarrassed to ask questions. In Gut, Giulia Enders breaks this taboo, revealing the latest science on how much our digestive system has to offer. From our miraculous gut bacteria — which can play a part in obesity, allergies, depression and even Alzheimer's — to the best position to poo, this entertaining and informative health handbook shows that we can all benefit from getting to know the wondrous world of our inner workings.
www.amazon.co.uk/Gut/
OCD
The Man Who Couldn't Stop
Writer David Adam explores the weird thoughts that exist within every mind, and how they drive millions of us towards obsessions and compulsions.
www.amazon.co.uk/Man-Who-Couldnt-Stop-Truth/
Polyvagal Theory

The Polyvagal Theory In Therapy: Engaging The Rythym Of Regulation
With clear explanations of the organizing principles of Polyvagal theory, this complex theory is translated into clinician and client-friendly language. Using a unique autonomic mapping process designed to effectively track autonomic response patterns, this book presents practical ways to work with clients' experiences of connection. Through exercises that have been specifically created to engage the regulating capacities of the ventral vagal system, therapists are given tools to help clients reshape their autonomic nervous systems.
www.amazon.co.uk/Polyvagal-Theory-Therapy-Engaging-Regulation/
Trauma
The Body Keeps the Score: Mind, Brain and Body in the Transformation of Trauma

The effects of trauma can be devastating for sufferers, their families and future generations. Here one of the world's experts on traumatic stress offers a bold new paradigm for treatment, moving away from standard talking and drug therapies and towards an alternative approach that heals mind, brain and body.
www.amazon.co.uk/The Body Keeps the Score/